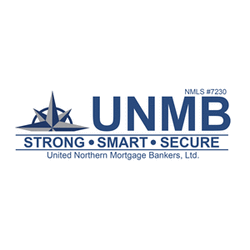 United Northern Mortgage Bankers
Marketing Coordinator
Levittown, NY
Job Summary
UNMB Home Loans Inc. is seeking a Marketing Coordinator to join our marketing team. Youll play an essential role on a highly creative, and collaborative team. Your creative thinking skills and strategies will help drive our brand, encourage business growth by strengthening B2B and B2C relationships and play a key role in helping protect and nurture our wonderful team culture.
We are looking for someone who has a passion for marketing and an excitement at seeing their ideas and efforts successfully executed. This is an exciting and highly visible position reporting directly to the CMO.
What Youll Do
Assist in maintaining our website, social media, and database
Compose and post online content on company website, intranet and social media account
Contribute ideas to improve marketing standards and processes
Use analytics to continuously improve on campaign results
Update spreadsheets and databases
Assist in organizing promotional events and traditional or digital campaigns and attend them to facilitate their success
Write and design compelling marketing literature (video, digital guides, brochures, press releases, etc.)
Be point of contact for day-to-day marketing inquiries and custom marketing projects
Assist in preparation of presentation decks
Help with budget process (vendor invoice processing and tracking)
Participate in creative brainstorming sessions
Gather and review marketing data from various channels
Analyze marketing performance and deliver clear, concise reporting to management
About You
Working knowledge of Video editing software
Salesforce CRM software experience a plus
Understand design principles and experience with design software (Adobe Creative Suite) an asset
Can-do, positive attitude that will enable you to thrive in this role
Possess a strong teamwork-based approach to projects that will enable them to move quickly
Ownership mindset and consistent delivery on commitments
Have a sense of humor!
Qualifications
Minimum 3 years marketing experience
Room for professional growth within the company for the right candidate.
UNMB Home Loans Inc. (NMLS# 7230) is an Equal Opportunity and Affirmative Action Employer committed to workforce diversity. All qualified applicants will receive consideration without regard to race, religion, age, color, gender, color, gender identity or expression, sexual orientation, national origin, disability status, marital status or veteran status. Requirements listed above are representative of the knowledge, skill set and/or ability required to successfully execute job/position listed.
Reasonable accommodations may be/will be made to enable individuals with disabilities to perform the essential functions of the job. Please inform us if you require a reasonable accommodation to apply for a position or perform your job. Employment is contingent upon successful completion of a background investigation.
85672137
85672137